Inspired by the banner over at
Jeffro's Space Gaming Blog
, I have a challenge for all and sundry. Show us your RPG collection!
Here's mine.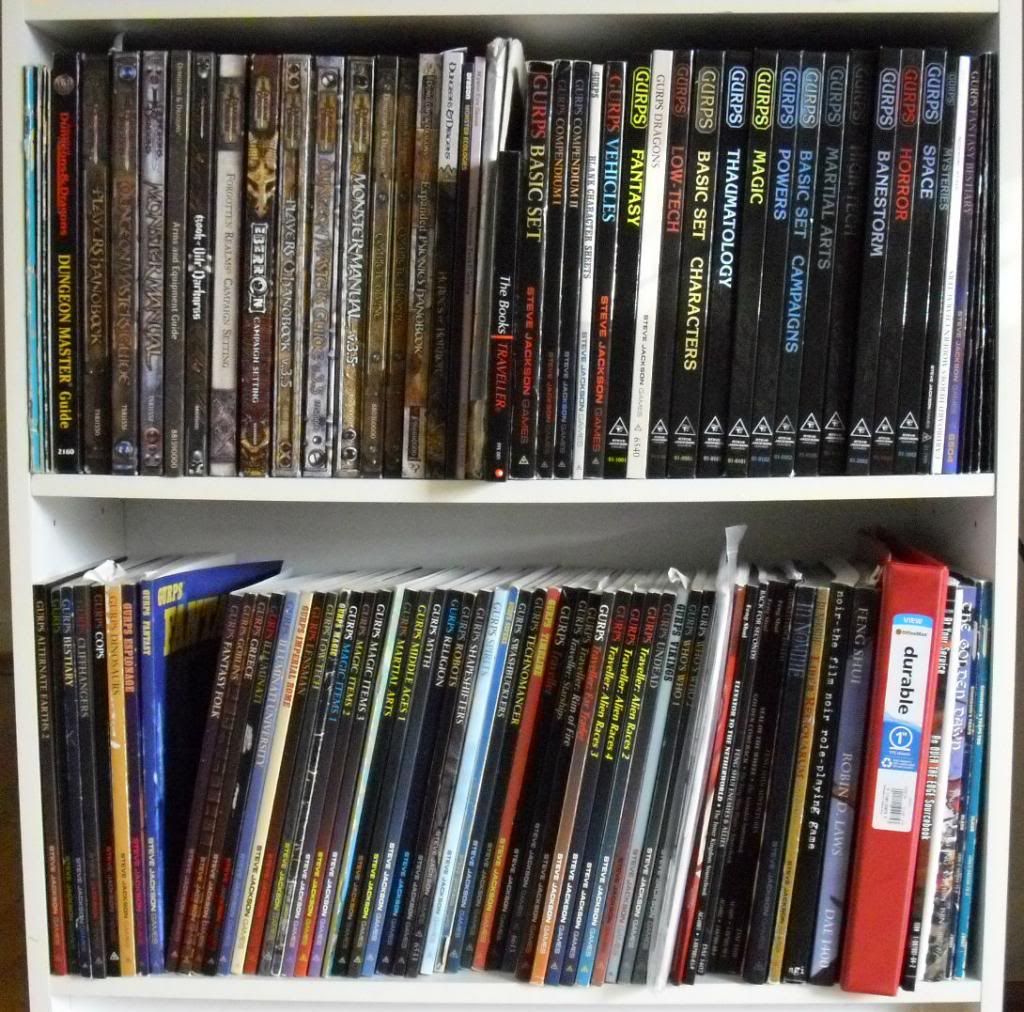 This represents the combined collection that resulted from my marriage. I contributed the GURPS and the Paranoia. The D&D is mostly my wife's, but that's my copy of the Mentzer Expert set there at top left, plus a few modules. I used to have Basic, too, but that disappeared decades ago. And of course you can't see the PDFs.
So, what does your RPG collection look like?